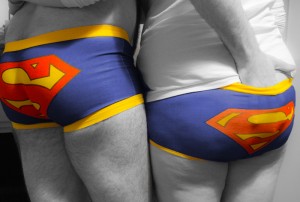 The only place where the smartest and hottest sex bloggers are featured under one roof every month. Whether you're looking for sex journalism, erotic writing, relationship advice or kinky discussions it'll be here at Elust. Want to be included in Elust #63? Start with the
rules
, come back October 1st to submit something and subscribe to the
RSS
feed for updates!
~ This Month's Top Three Posts ~
Sex Blogger Life: Real Talk
Selfies, Shame and Safety
'Dress me like a slut and punish my cock'
~ Featured Post (Molly's Picks) ~
I live in a sex-positive bubble.
Wicked Wednesday: Silent Memories
~ Readers Choice from Sexbytes ~
*You really should consider adding your popular posts here too*
Are you guilty of slut-shaming sex doll lovers?
All blogs that have a submission in this edition must re-post this digest from tip-to-toe on their blogs within 7 days.
Re-posting the photo is optional and the use of the "
read more…"
tag is allowable after this point. Thank you, and enjoy!
Writing About Writing
Why can't I write gay erotica?!
Cream doesn't rise: the state of UK erotica
Coming clean about writing dirty...
The Big Book of Submission: 69 Kinky Tales
Erotic Non-Fiction
I've Collared Myself a Human Pony
Strapped Back In
View From The Bridal Suite
It's a date (2/2)
Your Tears Make Me Wet.
Photograph
Spanking – the ultimate mood changer
Thoughts & Advice on Sex & Relationships
Yes, I am a slut. So?
M feels that labeling myself "gay" erases him
"Appearance Not Important"
Traditional sexual consent vs bdsm consent
Bigger Doesn't Mean Better!
All in One Person: Thoughts on Non-Monogamy
I Lust, Therefore I Am
Buddhism and Poly
The Great Outdoors
My Love Is Not About You #SameSexCouples
Thinking of You
Tantra Massage For Multiple Male Orgasm
Blogging
Blogging: My Layout Pet Peeves
An Unpleasant Outing
Erotic Fiction
The Flight Attendant's Return Home…
Kinky Cocktail Story Time: The Jelly Bean
Spanked Silent
Hunted
Sex News, Opinion, Interviews, Politics & Humor
Quantification of Everything (Especially Sex)
Polyphobia - The New Homophobia
Thoughts and Advice on Kink and Fetish
For Submissives.
Protocols. I Want.
When You Can't Trust Your Body
Masters Guilt
BDSM Is Not (the
only) Kink
Fetal