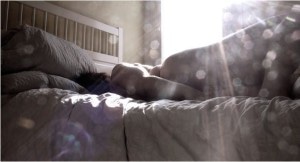 Welcome to e[lust]
- The only place where the smartest and hottest sex bloggers are featured under one roof every month. Whether you're looking for sex journalism, erotic writing, relationship advice or kinky discussions it'll be here at e[lust]. Want to be included in e[lust] #49? Start with the newly updated
rules
, come back August 1st to submit something and subscribe to the
RSS feed
for updates!
~ This Week's Top Three Posts ~
A Submissive's Day
An Open Letter to Modern Female Feminists
Rape Porn: Rapists by Proxy?
~ Featured Post (Molly's Picks) ~
Innocent Dark and the Sweet Talk of the Storm
~ Readers Choice from Sexbytes ~
Sex Toy Stories: Fifty Shades of Pink
All blogs that have a submission in this edition must re-post this digest from tip-to-toe on their blogs within 7 days. Re-posting the photo is optional and the use of the "read more…" tag is allowable after this point. Thank you, and enjoy!
Erotic Non-Fiction
I'm fucking you, whether you're wet or not.
Positions Filled
Second Wind
Snippets of bambi
Sir Knows Best
A Taste of Rub & Tug
Feels Like the 6th Time
Call of the Wild
Falling Violently in Lust with Suzanne
Submitting to His Will
Venus' Orgasm
You don't hit me hard enough spanking
Mirror, Mirror on the Wall
Swingers club, group sex & a queue of men
Poetry
Jitterbug
XYZ Me
Thoughts & Advice on Sex & Relationships
Description of my orgasm(s)
Casual Dating
Mormon Sex Symbols
Blogging
The Big Ugly Self Portrait Challenge
Blogger is dumping adult bloggers; what now?
Erotic Fiction
Perfect Spring Day
Damp
Lolita Twenty-Thirteen, Part Six
Hook-Up
Lights Out
I Am Watching
Wicked Wednesday: Karma
Sex News, Interviews, Politics & Humor
There is No Smiling in S&M - Usually
Break the boxes
Your Guide To The Perfect Sex Toy!
Age Inappropriate
Thoughts & Advice on Kink & Fetish
Ass Worship: Errant Oral & a Brave Submissive
Tell Me You Want Me.
Embracing My Strap-On
Talking About Kinks & Fetishes With Vanillas
Thoughts: Age and BDSM
Writing about Writing
Flat-chested Heroines