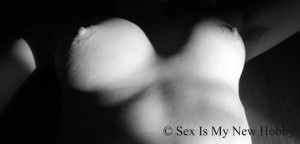 The only place where the smartest and hottest sex bloggers are featured under one roof every month. Whether you're looking for sex journalism, erotic writing, relationship advice or kinky discussions it'll be here at Elust. Want to be included in Elust #70? Start with the
rules
, come back May 1st to submit something and subscribe to the
RSS feed
for updates!
~ This Month's Top Three Posts ~
Bully for you
Watching Me
Red in Tooth and Claw
~ Featured Post (Molly's Picks) ~
He's Got Her
Subject/Object/My Desire
~ Readers Choice from Sexbytes ~
*You really should consider adding your popular posts here too*
All blogs that have a submission in this edition must re-post this digest from tip-to-toe on their blogs within 7
days. Re-posting the photo is optional and the use of the "
read more…"
tag is allowable after this point. Thank you, and enjoy!
Erotic Non-Fiction
Nothing Really Matters
Njoying Myself
He's beautiful
Humiliation of an ex-Nazi submissive 39
His Beauty Shatters Me
Vacation Got Off To A Slow Start
After Party On My Own
dénouement
My Life Erotic: "The Bad Man"
Thoughts & Advice on Sex & Relationships
Questions We're Actually Embarrassed to Ask
Distance
Ignorance & Misconception - Scary Combination
Poetry
Laced Up - a Lusty Limerick
Erotic Fiction
Our First Time
The EuphOff
the auction
the conductor
Habla con ella
Writing About Writing
My Filthasaurus
Thoughts & Advice on Kink & Fetish
On Corsets
Consent: A play in one act
Playing hate: topping in a degradation scene
Corsets and Kink
What I Love About Pinching
Sex News, Opinion, Interviews, Politics & Humor
Dancing vs. Sex
Volunteers Needed!
Jewelry N' Kegels
Blogging
1000 Fucking Blog Post